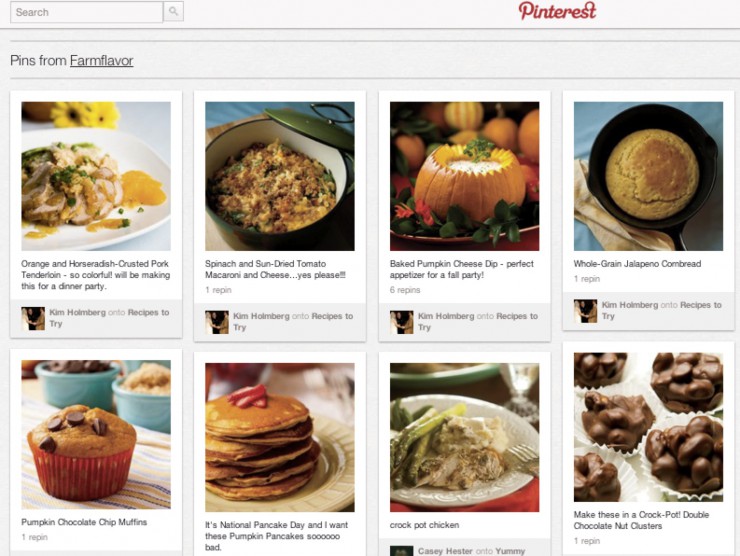 I often find myself in the kitchen with the laptop as my recipe book and on my phone sharing a picture of my latest creation. Although it is great to refer back to the old recipe cards and cookbooks that have been passed down to me, I have found that most of my dinner ideas come from the digital world. If you are connected in the kitchen like me, or just looking for a better way to manage (and share!) your recipes, check out the many options you have online and on your phone or tablet to organize and store your recipes!
These organizational tools (in both iPhone and Android apps as well as online) are great options for storing and sharing content by category, seeing what other people are cooking up and even making grocery lists. Using Springpad, I am able to keep a "Spring It" bookmark in my browser to instantly save recipes and organize them by type. Type in a recipe or save a webpage and the the ingredients, directions, photos and notes to the same recipe within categorized notebooks for organization. Often find yourself asking a friend for a recipe? Create a "note" to quickly take down the details on your phone. You can go back and edit the note on your computer, and maybe add your own photo!
Pinterest is a new way to organize and collect ideas visually from websites. You can explore "boards" that others have created and keep a "Pin It" bookmark in your browser to quickly "pin" ideas you come across. To store recipes, copy the recipe and ingredients, then "Pin It" and paste into the description. You will easily have a visual cookbook with the recipe details available when you view the "pinned" item. Check out what's been posted from Farm Flavor on Pinterest for some yummy ideas!
As a blog, Tumblr is a great way to share your cooking experiences, photos, tips, and anything else you or someone else may find useful, in a digital journal-like form. Check out the Daily Cupcake Recipe Tumblr or all posts tagged "recipe" for some inspiration.
Need some recipe inspiration, and quick? With this app, you can enter an ingredient you have, the course and the time needed and it will generate a variety of ideas. Save to your favorites or share via email (you can email it to your Springpad with these directions) to keep your spinner dinner ideas in order.
All of these ideas are available online and as apps, and the majority of them are free. Create an account and you can keep the app and online versions synced for optimal organization.  The great thing about having a digital cookbook is that it is always accessible and easy to share with others. And you never know what new recipe ideas you may come across