It's officially summer, which means lazy days at the pool, a shorts-and-flip-flops-only wardrobe, and of course, tasty summer eats! One of my favorite things about summer foods is that many of them don't require utensils. Time to go back to those animal instincts and ditch the forks and knives! Think juicy watermelon wedges, plump hamburgers and hot dogs, and fried fair food on a stick. Not only is it much more convenient for those frequent summer picnics but also, who doesn't love throwing the rule book out the window and actually being allowed to eat with your hands?
So grab your napkin, forget the spoon and enjoy summer with some of these delicious finger-food recipes.
Greek Yogurt Chicken-Watermelon Flatbread: Fresh watermelon, tangy Greek yogurt, chicken, and spices combine for this light and healthy dish. Fold it up like a taco and enjoy!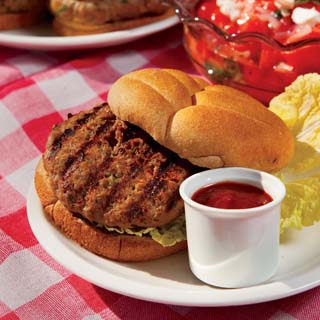 Grilled Thai Beef Burgers: Put a Thai twist on this classic finger-food staple. Ginger, garlic, cilantro, and Thai chili sauce are some of this burger's key players.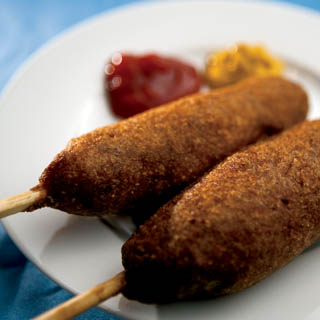 Homemade Corn Dogs: Bring the fair home with the signature finger-food on a stick–the corn dog.
Grilled Corn on the Cob: What's better than biting into fresh, sweet, roasted corn on the cob in the summer? Nothing.
Blueberry Swirl Ice Pops: Cool down with these fruity pops. July is also national blueberry month, so what better way to celebrate?
Low-Fat Peanut Butter S'mores: Scrumptious s'mores, no campfire necessary. This finger-food version of the classic treat is easier to eat, so you won't need to worry about a sticky mess.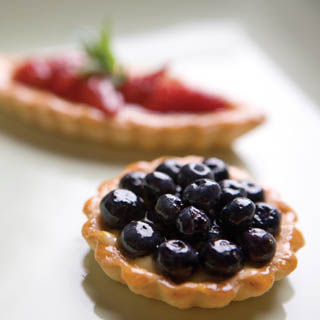 Fruit Tarts: Take advantage of summer's bounty of berries with these mini fruit tarts. Small and dainty, this finger-food dessert makes for easy eating.