I love spring. I love daylight savings time, planting my spring garden, the blossoming trees, and how fresh spinach and strawberries and asparagus are now on sale. I love spring foods, and so, I bring to you, our 20 best* spring recipes here at Farm Flavor.
*According to a combination of our most visited recipes and my own personal opinion. Check out our entire spring recipes collection to decide for yourself, and let us know your favorite spring recipes in the comments.
20. Creamy Caesar Salad in a Glass – A pretty presentation using spring lettuce and homemade Caesar dressing, topped with Cajun Croutons.
19. Green Pea Soup With Fresh Mint
18. Tropical Fruit Salad With Creamy Lime Mint Topping – A healthy spring brunch recipe that's super versatile… you can use any fruit with this creamy sweet-sour dressing.
17. Mediterranean Spinach Quiche
16. Kale and Kielbasa Soup – This hearty sausage soup is great way to get guys or other picky eaters in the family to eat their greens.
13. Rosemary Goat Cheese Muffins
12. Wilted Spinach Salad With Warm Bacon Vinaigrette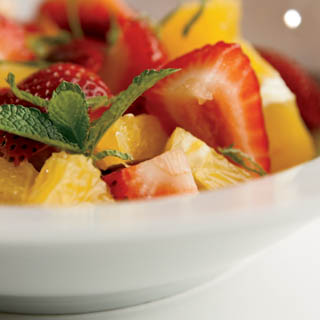 11. Orange Strawberry Salad – This super easy five-ingredient recipe calls for fruit, mint and brown sugar, but you can sweeten it with Truvia or another sugar substitute to make it healthier.
10. Roasted Asparagus – A simple weeknight side dish using this delicious in-season veggie.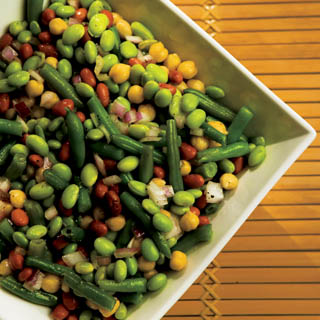 9. Asian Sweet and Sour Bean Salad – A tangy spring side dish recipe that's perfect for potlucks or picnics.
8. Spinach-Arugula-Walnut Pesto – If you like traditional basil pesto, try this variation using spring greens and walnuts. Or, check out these other pesto recipes.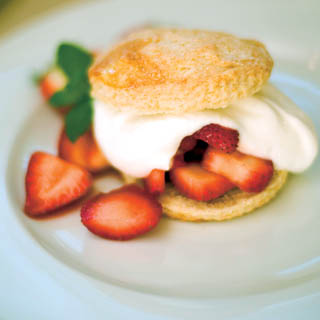 7. Old-Fashioned Strawberry Shortcake
6. Carrot Cake Cupcakes – If you love carrot cake, then you'll love these portable versions with a sweet cream cheese frosting. The candied carrot garnish just adds to the presentation.
5. Asparagus, Spinach and White Cheddar Frittata – Another healthy spring breakfast idea. If you haven't made a frittata before, you'll be surprised how easy it is. Dump  your veggies, eggs and cheese into a cast iron skillet, then stick it in the oven. So simple!
4. Rice With Spinach, Red Pepper and Feta Cheese – The perfect weeknight side dish recipe, especially if you often have spinach and red bell peppers on hand. Plus, did you know that red peppers contain more nutritional benefits than their green, yellow and orange counterparts?
2. Herb Pasta Primavera – A simple one-dish dinner recipe that utilizes spring vegetables.
1. Strawberry Sheet Cake – This easy strawberry cake recipe is hands down, without question, our most popular recipe ever. Check out the comments section for variations, including strawberry cream jello, using applesauce instead of canola oil, and other ways to serve this cake. We recommend it in mini-muffin form, too – and it's best when chilled overnight before serving.
Happy spring!