Nothing announces the arrival of fall like bright orange pumpkin. From jack-o'-lanterns to pies, butters to breads, there are countless uses for pumpkins.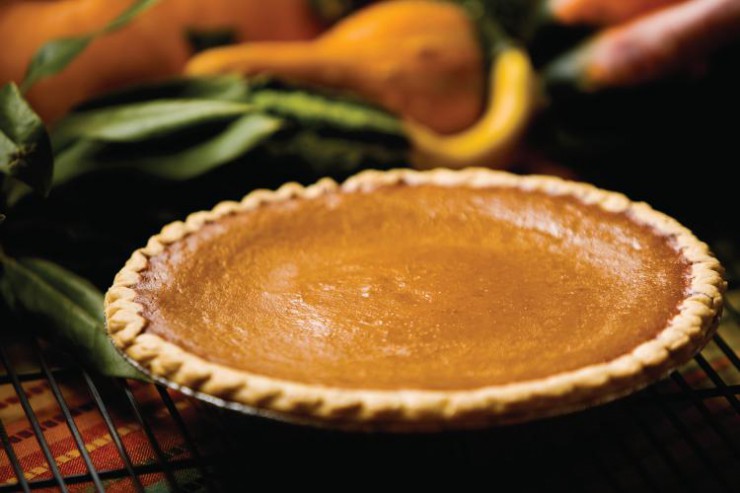 More than 1 billion pounds of pumpkins are produced in the the United States each year, ranking fourth in the world behind China, India and Russia. Illinois tops the nation in pumpkin production. Other big pumpkin-growing states are Indiana, Ohio, Pennsylvania, California, New York and Michigan.
More pumpkin tidbits:
A typical yield per acre is between 800 and 1,200 harvested pumpkins, depending on the type.
Most pumpkins are grown for processing, not ornamental sales.
Pumpkin is one of the richest sources of Vitamin A and antioxidants beneficial for improved joint and eye health.
Pumpkin flowers are edible.
A single cup of cooked pumpkin has a minuscule 83 calories and is packed with 3 grams of protein, 7 grams of fiber and a whopping 2,650 IU (international unites) of vitamin A.
Pumpkins are a fruit.
Pumpkins are 90 percent water.
Pumpkins were once recommended for removing freckles and curing snake bites. Today, they aren't considered remedies to either.
Pumpkins range in size from less than a pound to over 1,000 pounds. The largest pumpkin ever grown weighed 1,140 pounds.
The largest pumpkin pie ever made was over five feet in diameter and weighed over 350 pounds. It used 80 pounds of cooked pumpkin, 36 pounds of sugar, 12 dozen eggs and took six hours to bake.
Article From: Farm Flavor - www.farmflavor.com
http://www.farmflavor.com/pumpkin-fun-facts/