May 15 is National Chocolate Chip Day, a holiday that honors my guilty pleasure – how I get my chocolate fix when there are no sweets in the house and I'm too lazy to make cookies. I'm a semisweet fan when it comes to any kind of chocolate, but especially chocolate chips.
It's hard to believe these tasty treats have only been around for 75 years… at least, used in cookie format. I'd like to hereby thank Ruth Wakefield for her culinary creation when she chopped up a Nestle Semisweet Chocolate Bar to add to her batch of cookies at the Toll House Inn in Massachusetts.
Of course, chocolate chips can be used in a variety of other desserts – melted in or sprinkled on a number of other recipes. And so, here are 10 ideas of how to use chocolate chips to celebrate their national food holiday. (And fear not – there are plenty of other chocolate food holidays to celebrate throughout the year.)

10. Chocolate Fruit and Nut Clusters
Who says chocolate treats can't be healthy, too?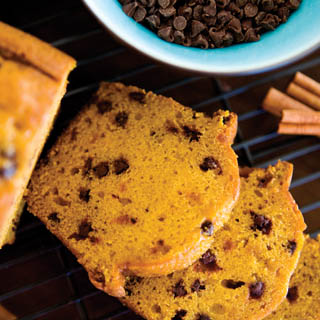 8. Pumpkin Bread
Again, pairing rich dark chocolate with healthy pumpkin eases the guilt.

7. Rocky Road Popcorn Clusters

6. White Chocolate Macadamia Brownies
I'm a chocolate purist, so I don't usually count white chocolate –- but this recipe blends the best of both worlds with a full cup of semisweet chocolate chips.

5. Chocolate Zucchini Bread
If your zucchini plant gets as overloaded as mine does, there's no better way to use it than disguising it in a chocolate loaf!

4. Reduced-Fat Chocolate Chip Cookies
Cutting calories doesn't mean cutting down on flavor.

3. Low-Fat Peanut-Butter S'Mores

2. Double Chocolate Nut Clusters
Slow cooker dessert recipes are the best! This is super rich and makes a ton, but great for parties and potlucks.
And finally… get ready to drool…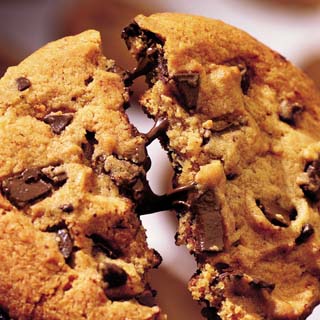 1. Neiman Marcus Chocolate Chip Cookies
The story behind these cookies goes that a Neiman Marcus customer asked for the recipe for the delicious cookie served in the tea room of the exclusive store, and later noticed that she had been charged – the story varies from $100 to $1,000 – for the recipe. The store insists that the story is made up. The truth is, the cookie is terrific, and the recipe is free!