I'm 37 weeks pregnant this week, and farmers' market fresh vegetables have been my leading craving. I've gotten lots of sympathy along the way for being with child through the hot summer months, but I wouldn't have it any other way. Nature's summer bounty has definitely kept me going and baby growing!
My husband and I head to the market every week to see what looks good and stock up. There is one particular farmer that we always shop with, and have gotten really close to him with our frequent visits. He passes along a parenting tip or two as he hands me freshly weighed bags of goodies. If we miss a week, I'm afraid he'd think we had our baby boy for sure!
Here are few of my favorite fruits and veggies to purchase straight from the source, along with a delicious (and craveable!) recipe.
Peaches – Peach Parfait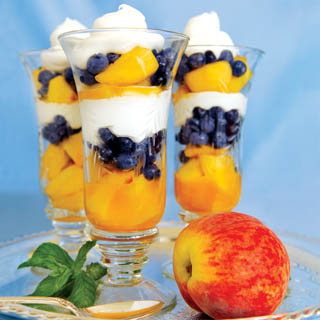 Zucchini and Squash – Grilled Vegetables With Basil Vinaigrette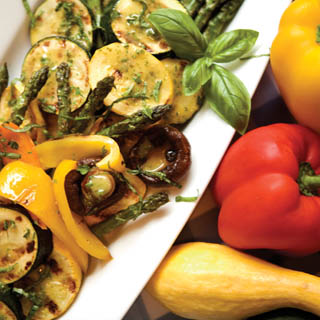 Butternut Squash – Butternut Squash Black Bean Soup

Tomatoes – Spicy Summer Salsa

Cucumbers – Marinated Tomato Slices

Spinach – Mediterranean Spinach Quiche
Tip: Look for pasteurized feta or sub in mozzarella, if you're avoiding soft cheeses during pregnancy.

Broccoli – Oven-Roasted Broccoli and Cauliflower

Corn – Grilled Corn, Black Bean and Avocado Salsa

Sweet Potatoes – Savory Sweet Potato Casserole

Carrots – Roasted Carrots

About the Author: Becca Ary blogs about her adventures in the kitchen and around the house at BettyBecca.com.