Last night I was multitasking. While cooking dinner, I had the telephone wedged between my shoulder and my ear talking to a good friend. While I boiled pasta, she talked about her latest vacation. While the vegetables simmered, we chatted about work and funny things that she'd heard from some of her clients. While I was warming up sauce I'd made last week and frozen, she started complaining about how sick of dieting she was. She's been on a diet half of her life.
You see, my friend is not on a diet because she wants to lose a few pounds. She's on a strict and very regulated diet because when she was 12 years old, she was diagnosed with diabetes. And like anyone who has been on a diet before – whether it is medically-enforced or of your own desire to look good poolside this summer – she gets sick of eating what she calls her "safe foods." Foods she knows are OK for her, foods she doesn't have to work to hard to whip together for an easy dinner.
But her taste buds are bored.
Naturally, it is my duty as her friend to open her eyes to many more delicious (and still simple) diabetes recipes that don't skimp on flavor just because they're for a low-sugar diabetes diet. Below are some of my favorite diabetes-friendly recipes, you can view our full recipe collection here.
Easy Spinach, Blackberry and Goat Cheese Salad
This easy spinach salad recipes pairs tart blackberries with goat cheese. The spinach wilts when covered in a sweet warm balsamic dressing.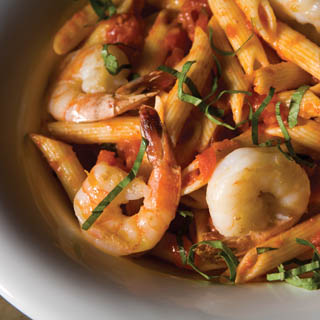 This summer-y, crowd-pleasing pasta dish utilizes fresh tomatoes and basil along with shrimp. Use whole-wheat penne for a healthier option.
This berry smoothie is a great recipe for a quick breakfast, an after-school snack or a healthy dessert.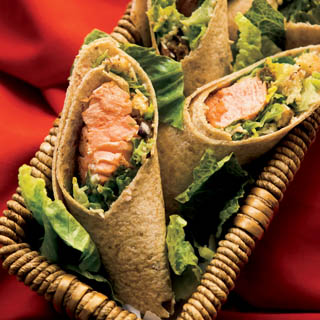 Whole-wheat wraps filled with flavorful fish and fresh lettuce are perfect for a picnic.
Try our twist on this Southern favorite – the ever-popular stuffed peppers – but instead of the traditional beef and rice, fill it full of lamb and couscous to add a little edge and a lot of flavor.
Frozen and delicious, these desserts are sure to please the whole family.