Avocado Nutrition Facts
Avocados are a nutrient powerhouse containing only 50 calories in one-fifth of a medium avocado yet nearly 20 vitamins and minerals, including fiber, potassium, folic acid and vitamins K, E, C and B6.
How to Pick Out an Avocado
Choose slightly ripe avocados that are firm but give way with a gentle squeeze. Avoid really soft and mushy ones or those with brown spots on the skin.
How to Keep an Avocado From Turning Brown
Lemon or lime juice on cut avocado helps prevent browning, so don't cut the avocados until you're ready to use them. If you're making an avocado-based dip such as guacamole, place the pit in the bottom of the serving bowl to help your guac stay green.
3 Tasty Avocado Recipes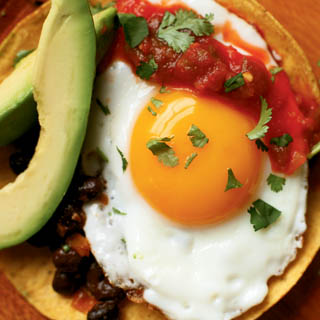 Huevos Rancheros: Avocado and salsa top fried eggs, black beans and tortillas to give breakfast a south-of-the-border twist.
Mixed Citrus and Avocado Salad: Pair fresh lettuce with ripe avocado, sweet oranges and sour grapefruit, then drizzle with a homemade white balsamic vinaigrette.
Grilled Corn, Black Bean and Avocado Salsa: This Southwestern-inspired dip combines the smoky flavor of grilled corn, nutrient rich black beans, ripe avocado and a spicy garlic-lime-cilantro seasoning.