Happy Easter! While most people are busy planning their dinner menus and getting ready for Easter egg hunts, the one thing on my mind is eating some delicious Easter candies! Easter actually takes second place behind Halloween in terms of candy sales volume. But have you ever wondered where all the classic Easter treats originally came from?
From Cadbury Creme Eggs to chocolate bunnies, there's a fascinating story behind most of the popular Easter candies that appear on supermarket shelves every year. Saveur magazine recently released an article chronicling the history of some of these most popular candies. Let's take a look:
Cadbury Creme Eggs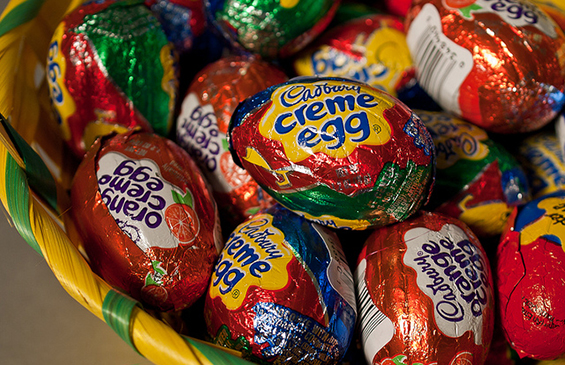 Phto courtesy of Flickr user contemplative imaging)
These popular creme-filled Easter treats with a sweet fondant center first appeared in 1875. This particular candy is one that everyone seems to either love or hate, but they are still reminiscent of the chocolate creams that were around centuries ago.