Thanksgiving Day takes weeks of planning the menu, coordinating with friends and family members on who's bringing what, buying the groceries, baking pies and freezing casseroles in advance, finding the perfect turkey, cooking for hours, setting the table and then… it's all over.
But if your family is like mine, even after we're more stuffed than the turkey itself, we inevitably have plenty of leftovers to last us the weekend. As amazing as that first turkey sandwich tastes the night after the big feast, by Friday I'm ready for something a little different. (And I'm not planning to use my leftovers for skin care, though apparently that's another option.)
Here's a collection of our favorite turkey recipes for leftovers, and some other tasty-sounding recipes from around the food blogosphere.
Mashed Potato Korokke by Food52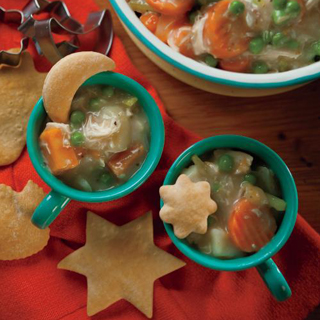 Mashed Potato Pancakes by How Sweet It Is
Turkey Bacon Ranch Pizza
What's your favorite way to use up those Thanksgiving leftovers?