This week on Facebook we asked which Thanksgiving side dish is your favorite. Imagine our surprise when the results showed not dressing or stuffing, not even sweet potato or green bean casseroles, but a write-in candidate, potatoes, were the top pick.
I guess I shouldn't be too surprised… after all, the average American eats about 140 pounds of potatoes a year, and to be honest, mashed potatoes and gravy are my favorite side, too. Whether you like 'em baked, fried, stuffed, cubed, creamed or smashed, we thought we'd offer a recipe roundup of potato side dishes for you – just in time for Thanksgiving, or maybe for dinner tonight (or breakfast next Friday morning).
Here are a few tasty tater recipes from some of our favorite food bloggers (and a little help from Pinterest):

Fluffy New Potatoes from The Pioneer Woman

Skinny Scalloped Potato Gratin from SkinnyTaste.com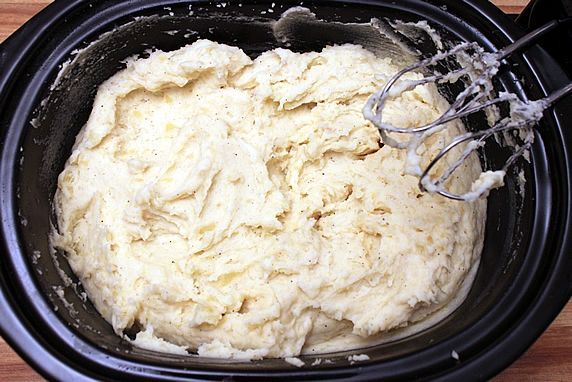 Slow Cooker Mashed Potatoes from The Yummy Life

Cubed Cheesy Potatoes from Freckled Nest

Roasted Potato Wedges from Two Peas and Their Pod
And a few from the Farm Flavor recipe collection:

Creamy Boursin Smashed Red Potatoes

Potato Hash With Leftover Turkey
Hungry yet? Stay tuned for more Thanksgiving-themed posts this week.