Growing up, I always looked forward to the summer months because they meant it was time for one of my favorite things: Popsicles.
Forget summer vacation, freedom from school, or time to play outside with my friends. Those sweltering sunny days meant my mom would be waiting at the front door with a cool treat when I came home. As a kid, I didn't care what the brand of the ice pop was, whether it was store bought or homemade from my great-grandmother's famous recipe, or whether it was naturally or artificially flavored. All I cared was that purple — not grape, but purple — was my favorite flavor, and I'd better snatch it up before my brothers got to it.
Last weekend some out-of-town friends were in town for a visit, and we found ourselves camped out by the pool trying to stay cool in the blistering sun.
"You know what sounds great right about now?" one friend asked me. "A Popsicle."
I whole-heartedly agreed. Even as an adult, the frozen fruit treat sounded perfect for a hot summer afternoon. But even though as a kid I could care less what kind of fruit or corn syrup went into my ice pop, as an adult I found myself wanting something healthier, lighter, fresher than your run-of-the-mill red, orange and purple pops.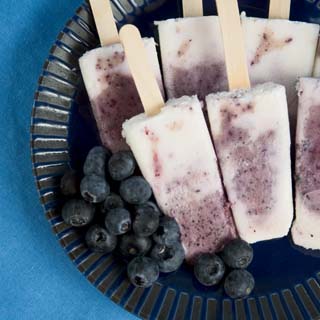 So for those of you adults who still enjoy a good Popsicle, or those parents who want a delicious good-for-you option for their summer break kids, here are a few summer fresh ice pop recipes to keep you cool:
A great off-the-stick variety: Watermelon and Raspberry Sorbet
And in case you're looking for a great way to present these treats at your next summer party, here are some great ice pop molds that you have to have.