St. Patrick's Day is one of my favorite holidays. I'm not officially Irish, but my Welsh heritage gave me a face full of freckles, and everyone assumes that my ancestors hail from the Emerald Isle. Plus, I could eat potatoes every day. So I think that justifies me to compile a tasty roundup of recipes celebrating the Luck o' the Irish. We don't have an official St. Patrick's Day recipe collection here at Farm Flavor, but between our recipes and the food bloggers I follow on Twitter and Pinterest, I've been able to pull quite a few ideas for this Saturday's holiday.
I figured that Irish-inspired ingredients – cabbage (and its fermented form, sauerkraut), corned beef and potatoes – would be a good place to start. The other logical St. Patrick's Day recipe concept is easy … go green. (By the way, why aren't any other holidays as dependent on color? Sure, we have red and green for Christmas, pinks and reds for Valentine's Day, and patriotic colors for Fourth of July, but no holiday is as defined by a single color as St. Patty's.) Many spring greens are already able to be harvested from farms and gardens, so we've even created a Pinterest board of Great Greens, which happens to include several soups. And because no holiday recipe roundup would be complete without dessert, there's also a section on sweets for St. Patrick's Day.
Now, the only luck you'll need is narrowing down which recipe to make.
Spuds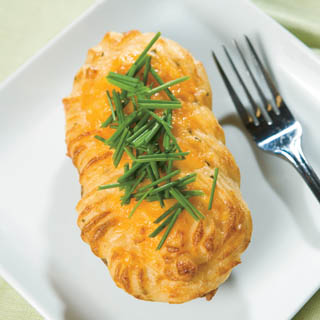 Irish Inspired Boxty by Mommie Cooks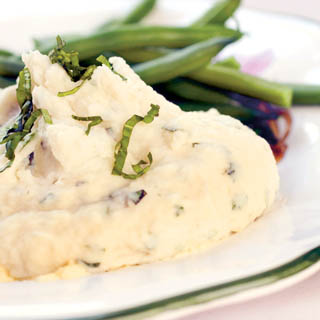 Irish Potato Candy by I Can Cook That (no actual potatoes, but they LOOK like potatoes…)
Cabbage
Corned Beef and Cabbage by The Runaway Spoon
Cabbage Apple Horseradish Slaw
Meghan's Reuben Dip by A Farmgirl's Dabbles
Irish Stew and Green(ish) Soups
Irish Stew by The Saucy Southerner
Green Curry Coconut Chicken Soup by Table for Two
Green Pea Soup With Fresh Mint
Sweets
Dark Chocolate Stout Cake With Minty Swiss Buttercream and Ganche by Food + Words (and how adorable is that banner topper?)
Chocolate Mint Oreos by Two Peas and Their Pod
Homemade Shamrock Shake by Brown-Eyed Baker
What sort of food do you associate with St. Patrick's Day? Traditional Irish fare such as soda bread and stew, or anything green?