Fall brings changing leaves, cooler weather, delicious pumpkin desserts and football of course! Time to break out the pigskin and don your team colors.
We all know that one of the best things about football season is what happens before the game. Yep, we're talking about the tailgate. Whether you're grilling hot dogs and burgers or starting early with breakfast casseroles and quiches, the tailgate is a time to get pumped up (and filled up) before the brawl.
Here are a few of our favorite recipes that are perfect for your next tailgate. Just be warned, you may have a few more visitors than expected stopping by your tent.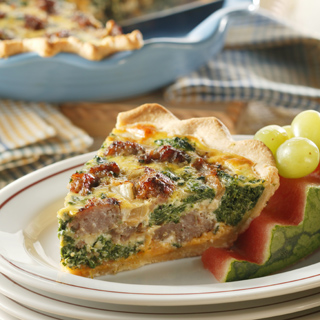 Even the manliest of men will enjoy this quiche, featuring hearty sausage. It's also easy to transport and clean up.