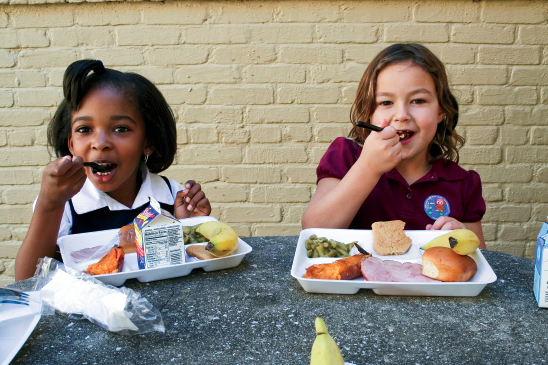 The USDA is cracking down on in-school nutriton. The agency recently closed the public comment period on proposed new standards for healthy food options to be available for children in schools.
The Healthy, Hunger-Free Kids Act of 2010 requires the USDA to establish nutrition standards beyond federal school meals programs for all kids. Under the program, it's required for them to include healthy choices in vending machines and snack bars, as well as in the cafeteria.
The "Smart Snacks in School" proposal is the first step in creating national standards, and the public was able to provide feedback on the proposal for 60 days after its Feb. 1 release.
The text of the proposal is available at www.fns.usda.gov/cga/020113-snacks.pdf.
What do you think about replacing vending machine fare with healthier options? Do you think kids will choose healthy foods when given the choice? Let us know in the comments!