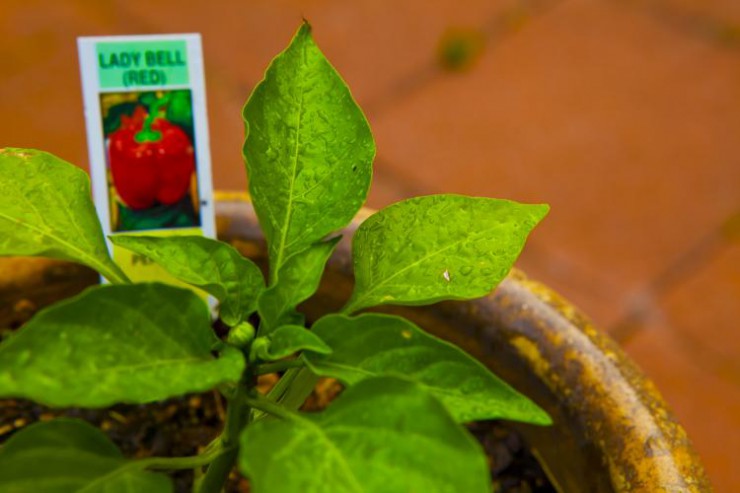 Not a lot of space? A deck or patio that receives several hours of sunlight offers a great spot to try gardening in containers arranged in groups. No bending over is required if you put them on pedestals, stands and benches, or in wall pots and window boxes. Make sure the container is large enough for the plant, provides good drainage and gets at least six hours of sun. If the container is too small, the plant becomes root-bound, dries out faster and might fall over.
What kind of container to use? Unglazed terra cotta containers are inexpensive. Wooden containers require more watering but provide insulation from cool temperatures. You may use anything for a container as long as it has a hole in the bottom for drainage.
To take out some of the guesswork, I recommend a bag of good soil mix that contains fertilizer and extra water-holding capacity for your pots. Do not use dirt from the garden.
Now be adventurous and try something different. An early-maturing dwarf or baby type of vegetable is perfect for patio gardening.
Colletta Kosiba is an advanced master gardener and master naturalist. She writes a gardening column for My Indiana Home.