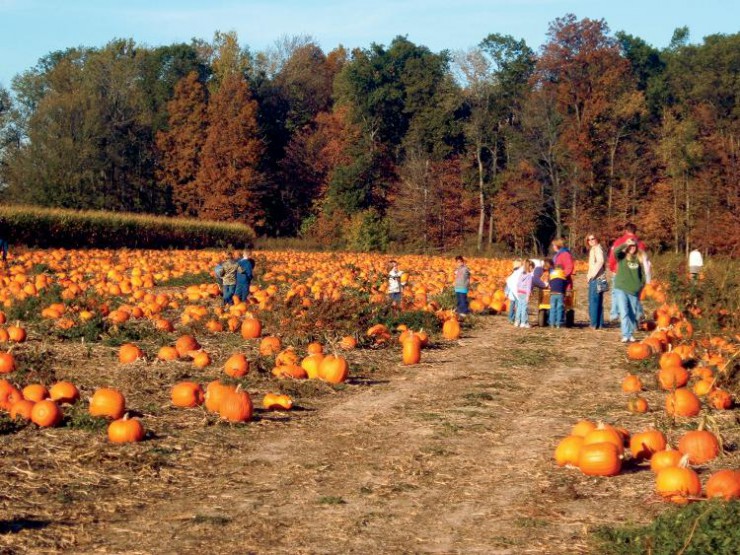 Many farmers have diversified from traditional crops, such as corn and soybeans, and expanded to offer agritourism attractions to draw visitors to their farms. Albert Armand of Harper Valley Farms is one such farmer.
"I feel like I've always been a farmer. I grew up on a farm, and I don't think there was ever any doubt in my mind what I wanted to do," Albert says.
Over the years, the farm has grown from Albert's initial 57-acre investment to encompass almost 500 acres of corn, soybeans and wheat. The Armands also grow produce, which they sell at area farmers markets, and raise hogs and cows. But perhaps their most popular crop is pumpkins.
"We've got 8 to 10 acres of pick-your-own pumpkins and gourds, plus another 5 acres that we use for stockpiling by the barn, for folks who don't have time to visit the fields," says Albert, who has been growing his own pumpkins since childhood.
Pick-Your-Own Fun
Weather permitting, the Harper Valley Farms pumpkin patch is open each fall from mid-September to Halloween, seven days a week. During that time, the Armands usually get several hundred visitors.
"I think our pumpkin patch is so popular because it's a true farm experience," Albert says. "People get to take their wagons out to the field and spend as much time as they want there. There's no rush to get on a trolley back to the barn."
While the Harper Valley Farms experience is refreshingly simple, it is not bare-bones by any means. There is a sunflower maze for children, and the Armands sell fall decorations like hay bales, chrysanthemums and shocks of corn. They also host a pumpkin festival in early October.
Find a Farm
Pumpkin patches are prevalent throughout the country. Find an Indiana pumpkin patch, or go here to find pumpkin farms in other states. Albert also offers a few tips on picking pumpkins for carving or baking.