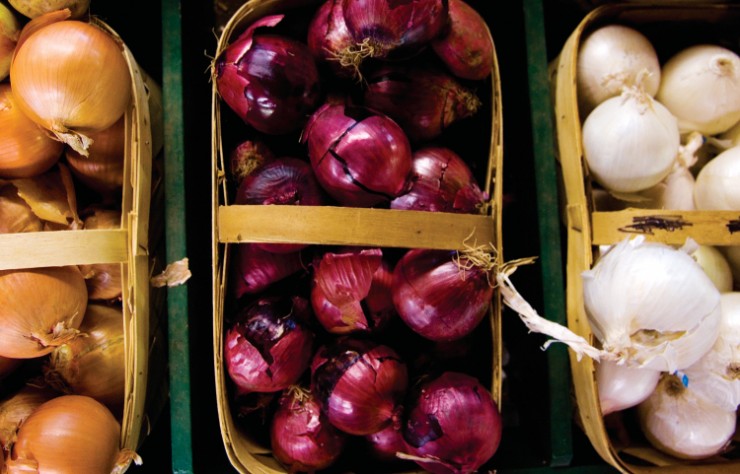 No need to get teary-eyed over recipes that call for onions. Here are tips on all things onion, including selection and storage tip, how to caramelize onions and nutritional information.
Yellow onions are the most commonly used onions and get sweeter the longer they cook.
White onions have a stronger flavor than yellow onions and can be cooked or used raw.
Red onions – which actually are more purple in color – are often used in raw dishes such as salsa, as their flavor is much milder other onion varieties.
Vidalia onions are the most widely available sweet onion. Other sweet varieties include Maui, Walla Walla, Oso Sweet and Rio Sweet.
Store fresh whole onions in a cool, dark, dry place and use within four weeks.
No need to refrigerate onions until they're cut. Use cut onions within three days.
Onions provide natural nutrients to fight heart disease, cancer and help keep your bones healthy.
Red onions pack their own nutrient punch of fiber and vitamin C.
When cooking caramelized onions, add a little butter along with the oil in the skillet helps provide that rich, caramelized flavor to onions.
Short on time? Buy pre-cut chunks of onion in the produce department.