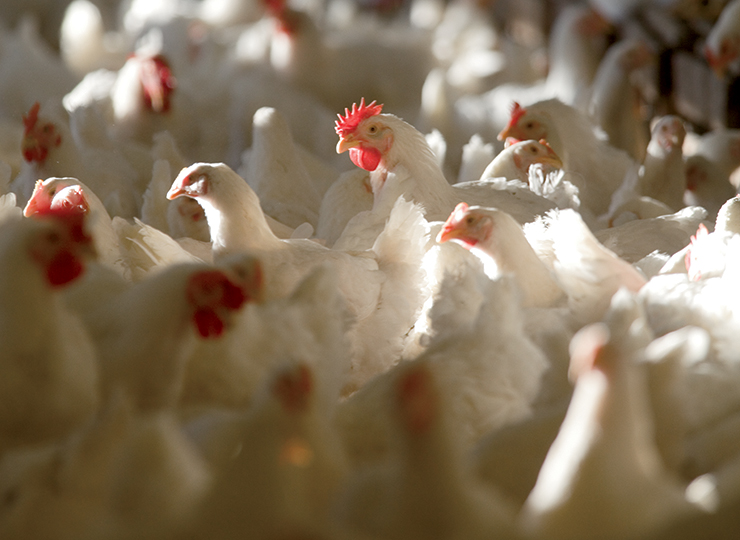 Take a look at Georgia's top agricultural products, based on cash receipts.
Broilers – Consistently the state's top commodity, broiler production in 2011 topped the national charts with 1.38 billion head. The commodity significantly contributed to Georgia's economy, with a value of $3.46 billion in 2013.
Cotton – Ranking No. 2 in the nation and the state, cotton production generated $1.29 billion in cash receipts in 2013. Georgia farmers harvested 1.3 million acres of cotton, resulting in 2.9 million bales.
Peanuts – The official state crop of Georgia raked in $1.1 billion in 2013. The 1.65 billion pound yield accounted for about half the nation's peanuts.
Chicken Eggs – Georgia cracked the top five chicken egg producing states in the nation, coming in at No. 2. In 2011, 4.29 billion eggs brought $491 million to Georgia's economy
Greenhouse/Nursery – In 2013, Georgia produced $376.2 million worth of products in greenhouses and nurseries throughout the state.
Cattle and Calves – Cattle and calves, raised in all 159 counties, generated $357.61 million for Georgia's economy in 2011.
Dairy Products – The average cow in Georgia produces about 2,188 gallons of milk per year. In 2011, dairy products totaled $317 million in cash receipts.
Pecans – Pecan trees covered 14,529 acres of the state in 2011, producing 102 million pounds of pecans. Pecan production contributed $265 million to Georgia's economy.
Corn – Corn production in 2011 brought $234.75 million to Georgia. Field corn is mainly used for livestock feed and ethanol production.
Blueberries – More than 300 million pounds of blueberries are grown in the U.S. each year. In 2011 Georgia produced $93.3 million for the state's economy.