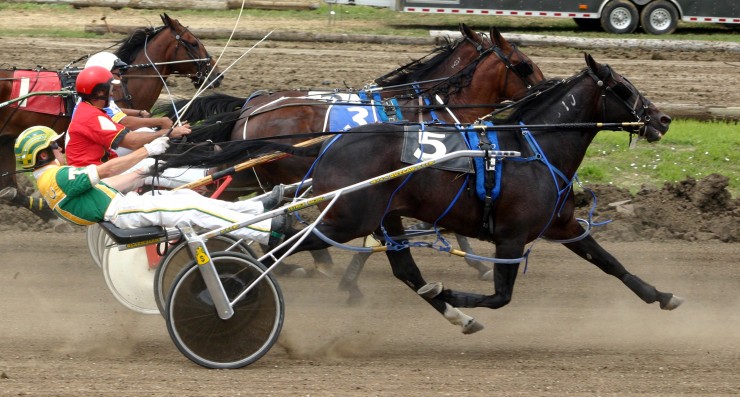 Entertainment and agriculture go hand in hand at Illinois' state fairs, and nowhere on the grounds is that more evident than at the grandstands during the fair's five days of harness racing.
The races attract everyone from breeders to riders to horse enthusiasts to the curious spectator. And because harness racing is also a tradition at 33 county fairs across the state, there are more than 100 afternoons a year when Illinoisans can enjoy watching standardbreds, thoroughbreds and quarter horses race without traveling far from home.
With five additional racetracks in Illinois that extend the season (Arlington, Balmoral, Hawthorne and Maywood in the Chicago area, and Fairmount in Collinsville), horse racing is big business.
According to the Horsemen's Council of Illinois, more than 2.6 million spectators attend horse races in Illinois each year, and more than 200,000 Illinoisans are involved in the state's horse industry as owners, service providers, employees and volunteers. They estimate that Illinois horses are valued at more than $300 million and that the state's horse industry contributes more than $3.5 billion to the gross domestic product.
While it would take a whole lot of $2 bets at the state fair to add much to those numbers, the financial impact is not the reason why fairs have horse racing in their line-ups anyway.
"It's pure fun," says Charlyn Fargo, bureau chief of county fairs and horse racing for the Illinois Department of Agriculture. "For many spectators, the fair is their first or maybe only exposure to the sport. They can appreciate the beauty and athleticism of the animals, or just sit back, relax and enjoy a day at the track with friends and neighbors."