Karen Fraase knows how to wrap farm talk and food into a tasty presentation. The agriculture advocate creates about 11,000 omelets annually for the Illinois Department of Agriculture's school-based omelet workshops. She folds conversations about nutrition, farm issues and animal care into egg wraps along with concoctions of ham, tomatoes, raspberries – even buffalo chicken – that appeal primarily to teenagers.
A goal is to take Illinois agriculture to consumers, who today are growing more removed from the farm and more often question their food source. In response, groups that represent farmers, universities and government throughout Illinois have ramped up efforts to connect farm to fork.
"Such a small percentage of the public, approximately one- and-a-half percent, are actively engaged in production agriculture," says Mike Rahe, who manages the soil and water conservation program for the Illinois Department of Agriculture. "It's our responsibility to help educate the non-farm public and those who are not directly involved as to how their food is produced and where it comes from."
A number of programs attempt to attain that ideal: Agriculture in the Classroom partnerships, the University of Illinois Extension's Farm to School program and the state's development of 174 rentable garden plots at its Springfield fairgrounds. Youth activities through 4-H and FFA make strides, too, including at the innovative Chicago High School for Agricultural Sciences. All 600 students of this magnet school are members of the National FFA Organization and earn a career-oriented education through agricultural applications.
Meanwhile, groups like Illinois Farm Families tap social media and initiate face-to-face meet-ups for consumers to interact with farmers. The coalition, an effort of the state's major farm groups, particularly shines in its Field Moms program. An inaugural class of nine Chicago-area moms in 2011 became "Field Moms," a title that gives them a backstage pass to tour Illinois farms and meet families in the business of growing corn, soybeans and wheat or raising pigs, beef or dairy cattle.
"The misconceptions that these moms once had about how our farmers are growing and raising our food are diminishing," says Carla Mudd, manager of consumer communications for the Illinois Farm Bureau. "Conversation between the farmers and the moms is working."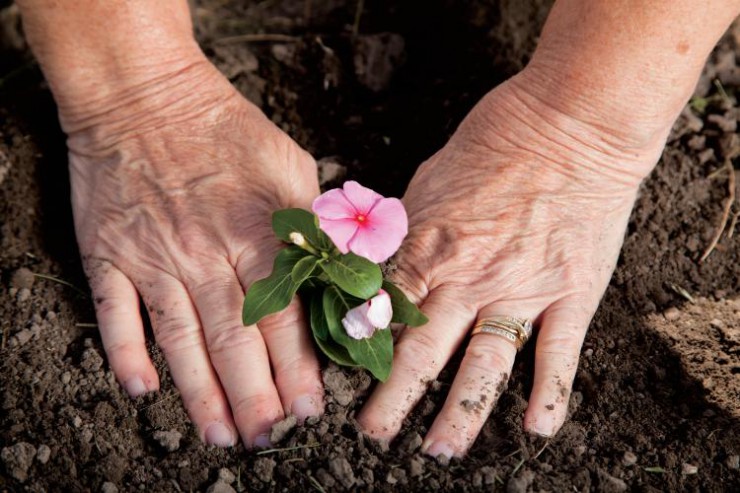 Likewise, farm tours are encouraged at the state-owned Henry White Experimental Farm. The 94-acre farm near Belleville conducts research on vegetables, field corn, soybeans, bees, trees, prairie grasses and conservation methods. Staff members offer guided tours and informational presentations. "We use the farm as an educational and research farm," Rahe says.
Rahe also has a role in Earth Stewardship Day, an annual event drawing 1,000 fourth graders to the state's fairgrounds in early May. Nearly 40 volunteers present a day's worth of interactive activities related to soil and water conservation, such as natural resource demonstrations on stream dynamics and "Environmental Jeopardy."
As with the omelets, these programs encourage hands-on learning and viewing. "The value that I see is to have the spatula in the student's hand and cooking on the burner and really getting the feel of how to make their omelet," Fraase says. "It's a fun way to get people to learn about agriculture and say, 'Oh, I never thought about that.' "