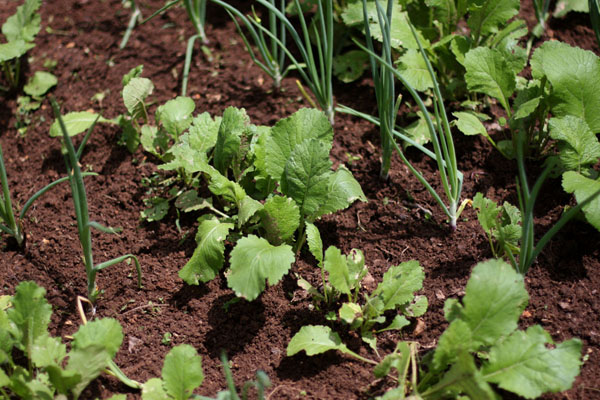 Illinois residents eager to learn about farms can get their hands dirty at the Community Garden on the Illinois State Fairgrounds.
Developed in 2008, the Community Garden was created by the Illinois Department of Agriculture (IDOA) as a way to teach consumers about agriculture and give individuals who lacked garden space a place to grow fresh food. It's located on the interior of the mile race track because of easy accessibility, potential for expansion and access to water sources, among other reasons.
"We initially offered the opportunity for gardeners to obtain up to two 12-by-12 plots for $10 each to use for the season," says Mike Rahe, manager of the IDOA Bureau of Natural Resource Management. "We supplied a variety of over 2,000 seed samples as well as water, compost and hand tools."
After officially opening in May 2009, the garden had 84 gardeners and 121 plots. Today, 111 gardeners work on 175 plots. Produce, flowers and herbs are the main plants grown in the garden, and Rahe says the sense of community is one of the most exciting aspects to come from the project.
"Anyone that plants a seed and nurtures it through harvest, then consumes what they grow or shares it with neighbors and friends or the needy, has a greater understanding of agriculture," he says. "When you eat what you have grown yourself, you begin to take ownership in where your food comes from and ownership in agriculture."
The "Plant a Row for the Hungry" program donates produce to local food banks, while the University of Illinois Master Gardener program provides mentoring opportunities. Often, multiple families can be seen working on a plot together, showing the true meaning of a community garden.