More than 40 percent of all timber and wood sales at Roy Anderson Lumber Company in Tompkinsville and Eubank derive from exports to foreign countries. Ten years ago, exports accounted for only 10 percent of the company's lumber business.
"We began exporting to Europe in the 1980s, but the European market started drying up around 2003, just when the Chinese market began to take off," says Lowery Anderson, who co-owns Roy Anderson Lumber Company with his brother, David. "Nowadays, the European market comprises less than three percent of our total business because their economy is still unstable, while in 2012 we will export 700 to 1,000 full containers of lumber to China. That's a lot of lumber."
To secure even more foreign business, Anderson corresponds with the Kentucky Department of Agriculture to stay informed about international trade shows that are coming up.
"We've attended shows in foreign countries that were partly subsidized by the Ag Department, and we met several potential international customers, thanks to the department's help," he says. "In fact, our company recently did business with a couple of lumber-buying customers in Mexico."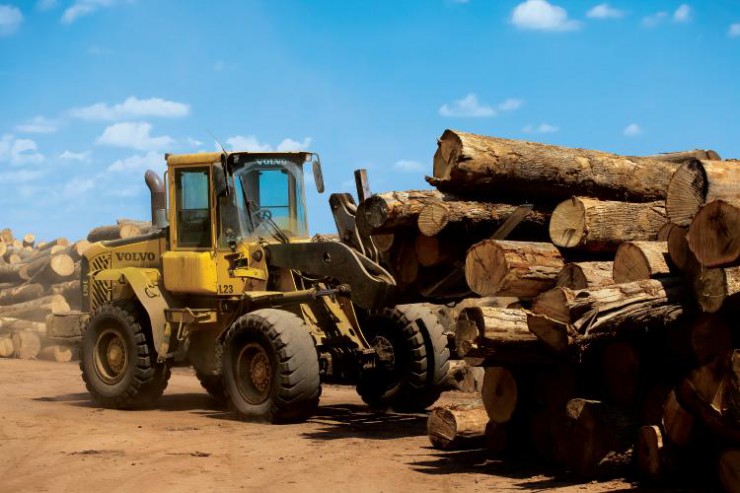 China, India and Malaysia
Jonathan Van Balen, import/export adviser for the Kentucky Department of Agriculture, says timber and wood product sales contributed $77 million to Kentucky's economy in 2011, and lumber now accounts for 10 percent of Kentucky's total agricultural exports each year.
"Kentucky is a member of the American Hardwood Export Council, so we have access to their trade leads, plus we can promote our forest and lumber products at any trade shows that the AHEC organizes," Van Balen says. "Whenever I get any news from AHEC about an upcoming timber trade show in a foreign country, I inform all lumber companies in Kentucky to see if they have any interest in attending. I helped a few companies with a trip to India in February 2012, and assisted one with a business trip to Malaysia in October 2012. If you are a Kentucky lumber company, the Kentucky Department of Agriculture will help you."
Exporting Tips
Van Balen says China is currently the hottest foreign market for Kentucky lumber, and Van Balen himself traveled to China in June 2012 to oversee booth spaces for 19 U.S. businesses – including two from Kentucky. One of those Commonwealth companies in attendance was Somerset Wood Products.
"We had positive discussions with quite a few business representatives we met at the 2012 China show," says Troy Jamieson, lumber sales director for Somerset Wood Products. "Our company has now taken several trips to China and with the ag department's help, China has become a good part of our business."
Jamieson says not only does the Kentucky Department of Agriculture assist with travel and logistics plans for trade shows, but it also conducts instructional seminars on subjects such as shipping regulations, paperwork obligations and grants that are available for small businesses to save on export costs.
"These days, besides sales in the United States and to Asia, we also ship our lumber to Europe, the Middle East, Canada and Mexico," he says. "Meanwhile, the Ag Department recently sent me an email informing us of a lumber trade mission to Brazil, wanting to know if Somerset was interested in attending."
Nothing Goes to Waste
As for the overall lumber industry in Kentucky, the commonwealth is the third-largest hardwood-producing state in the eastern United States, and is expected to become even stronger once the economy rebounds.
"Most of the lumber industry in Kentucky is in private hands, on private land, so the lumber is easily accessible for cutting," Jamieson says. "Plus, the industry is planting and growing more hardwoods than it is cutting, and nothing goes to waste. For example, we take all our sawdust waste and compress it into wood pellets, then package them in bags to sell as biofuel for wood stove customers throughout the country. Even the bark from trees is made into mulch. Nothing is wasted in the lumber industry."