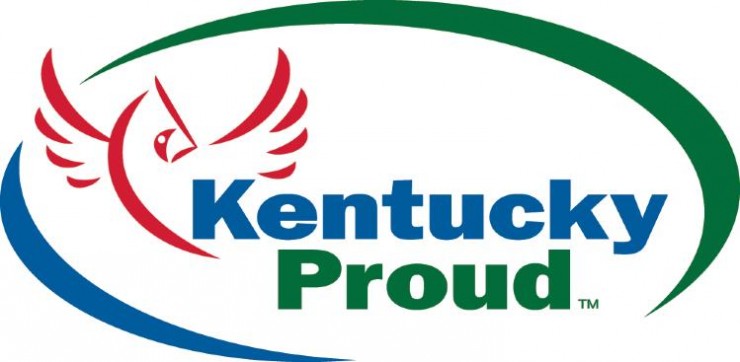 As the farm-to-fork way of thinking becomes increasingly popular, consumers want to know more than ever where their food comes from. For Kentucky farmers and businesses, it's important to answer those inquiries with more than just a product.
The Kentucky Proud program was created to link producers and consumers, while providing information on the hardworking businesses that deliver the state's highest-quality agriculture products.
Through the Kentucky Department of Agriculture and the Kentucky Agricultural Development Fund, any state business that grows, raises or produces agricultural products can become a member of Kentucky Proud. The program features a two-year grant initiative. However, funds are usually given to a business or farm with a significant economic impact on Kentucky agriculture income. The program's main mission is to boost the state's economy by increasing the value of locally grown products.
Currently boasting 3,000 members, the 10-year-old program features a popular Restaurant Rewards initiative, which provides assistance to Kentucky restaurants and other food services that buy state-grown or -raised foods to sell. The rewards program provides up to $12,000 annually to help restaurants increase marketing efforts and offset the sometimes steep price of buying locally.
Ouita Michel, owner of the Holly Hill Inn, Wallace Station and Windy Corner Market restaurants, has been a member of the program since the beginning, and has found it an extremely beneficial networking tool. "The program is great for meeting lots of farmers and sources for ingredients," says Michel. "It really brings you into the loop of the local agriculture community."
She also emphasizes how important the brand of Kentucky Proud has been to her businesses. "The department has done an amazing job at developing the Kentucky Proud brand," she adds. "There is no other brand name that you can put on a menu that competes with Kentucky Proud. It really captures the values of Kentucky, while communicating our commitment to the state and using local products."
According to Jennifer Mueller, business development director of marketing at the Kentucky Department of Agriculture, the program has grown significantly since its inception.
"Brand awareness is increasing constantly," Mueller says. "We've also expanded away from just food to represent all Kentucky businesses. We recently added equine to the program." The department is hoping these expansions will help the program grow in awareness, as well as economic impact.
Along with adding more industries, Kentucky Proud is implementing new aspects, including a 100 percent Kentucky Proud initiative, which highlights companies that use only Kentucky-made resources to produce their products. A culinary scholarship fund is being introduced through the Restaurant Rewards program, which will help aspiring Kentucky chefs pay for culinary school. Kentucky Proud is also working to better its website and member database, along with redesigning its electronic newsletter to manage members more efficiently. "It's our job to facilitate opportunities and get the word out to our members, so we're trying to improve on that," says Mueller.
The Kentucky Proud program understands that for its members, the consumer is critical. Without consumers, producers would not succeed in business. Following this philosophy, the program educates both businesses and customers on the importance of buying local.
One of the most effective educational events the program sponsors is the Farmers Market Showdown three times a year. Chefs from the Secrets of Bluegrass Chefs program are given $60 and 90 minutes at a farmers market to make a delicious entree that is served to the public. Mueller says they have received great feedback from guests, who are surprised at how much fresh food the chefs could buy with only $60.
Along with the Farmers Market Showdown, Kentucky Proud works with schools to provide the proper equipment they need to run a healthy kitchen, as well as small rural areas in the state that may not know about the affordability of eating local.
As the program continues to grow, Mueller says it's important to drive home its support of the entire state in efforts and services.
Here are some of the Kentucky products that are part of the Kentucky Proud program:
True Kentucky Salsa – Traditional Kentucky recipes with fresh-picked ingredients go into these salsas.
Hepner Honeybee Farms Honey – This farm sells honey, skincare products and pure beeswax candles.
Lexington Pasta – This custom pasta is made with central Kentucky's freshest ingredients.
Hot 2 Trot Kentucky Horseradish Sauce – This sauce is crafted with spicy horseradish root grown in Shelby County.
Weisenberger Muffin Mixes – Owned and operated for six generations, the products include flours, cornmeal and bread mixes.
Bourbon Barrel Foods – Louisville's Bourbon Barrel Foods' specialties include gourmet sauces, seasonings and sugars.
JD Country Milk – This family-owned dairy farm ships low-temperature pasteurized milk and butter across the state.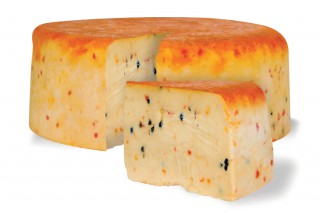 Boone Creek Creamery Cheese – This Lexington cheesemaker crafts artisan cheese by hand using European techniques.