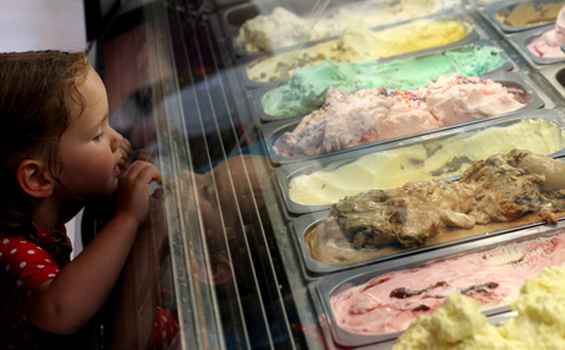 Dairy farmers in rural Maryland have come up with a creative – and delicious – plan to improve income on their farms: opening ice cream shops on site. This past summer, seven of those farmers came together to create the nation's first farm-based ice cream trail, Maryland's Best Ice Cream Trail.
According to an article on NPR's The Salt blog, several dairy farms including Rocky Point Creamery in Frederick County are stops along the trail, which was created by the Maryland Department of Agriculture to promote the state's dairies. Each dairy uses fresh milk that they produce to make the ice cream, which has made all the difference with customers. (Related: Indiana Ice Cream)
In the past few years, the number of dairy farms in Maryland has declined, and current ones faced challenges due to urban sprawl. Making and selling fresh ice cream is one way to promote and add value to their product. The profits from the ice cream trail have already helped some farmers with operation bills and business in general.
The trail itself is interactive for consumers, with a bright yellow pamphlet available as "passports" that they can get stamped at each trail stop. Once they have completed their passport, they can enter it in a drawing for a $50 gift certificate for ice cream. (Related: National Ice Cream Month Recipes)
Maryland's Best Ice Cream Trail is the only farm-based ice cream trail in the country, but New Hampshire has their own Dairy Trail and in Eastern Connecticut, you can check out Sundae Drives.
Photo courtesy of Ebony Bailey/NPR