There is nothing sweeter than giving back to the community, and Just Peachy salsa, produced by Campbell Soup Company, does just that.
"Just Peachy salsa is part of an innovative program that raises funds to benefit the Food Bank of South Jersey, using thousands of pounds of blemished New Jersey peaches that would normally have to be discarded by local farmers to create a delicious salsa," says Dave Stangis, vice president of public affairs and corporate responsibility for Campbell Soup Company. "Campbell donates production resources, packaging materials and other costs for Just Peachy."
The Food Bank of South Jersey discovered that nearly 1 million undersized, slightly blemished peaches that did not meet retailer specifications were being discarded by local producers. After purchasing these peaches at a reduced price, the food bank turned to Campbell to develop and produce a shelf-stable product to help raise money. The result was a delicious peach salsa, perfect for meats, breads or salads.
"The salsa brought in nearly $90,000 in revenue for the Food Bank of South Jersey in the second year (2013), and is now a sustainable source of revenue for the food bank's hunger relief programs," Stangis says.
Just Peachy is sold in 24 retail outlets across the state, such as ShopRite and Wegmans, with all profits going to the Food Bank of South Jersey.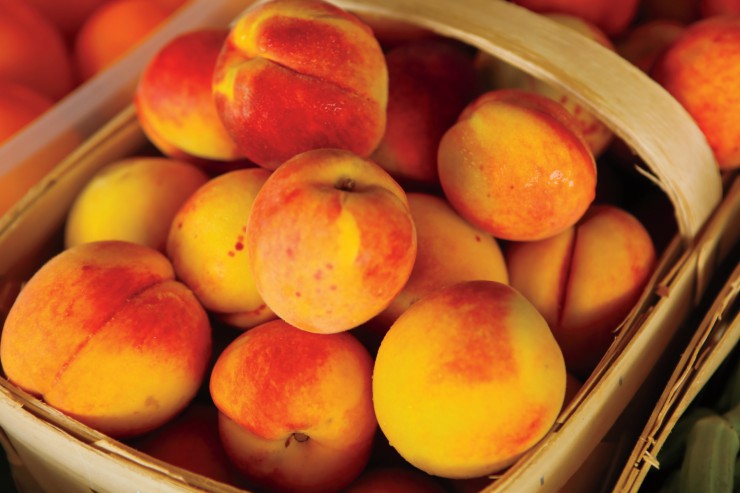 In addition to supporting the food bank's efforts to feed the community, Just Peachy salsa benefits the environment and local producers.
According to the Environmental Protection Agency (EPA), more than 36 million tons of food waste was generated in 2012, and 95 percent ended up in landfills or incinerators, rather than being composted. The production of Just Peachy reduces the amount of food waste in local landfills, while saving farmers the cost of waste removal.
Campbell earned numerous accolades in recognition for this remarkable program, including their constant dedication to responsible waste management and community service.
The Grocery Manufacturers Association and its Associate Member Council honored Campbell with the 2013 CPG Award for Innovation and Creativity. The Just Peachy project was also recognized as McDonald's Best of Sustainable Supply Chain in the Community Category in 2014, and as a Supplier Leadership Award Winner in 2013 by Supermarket News.
As a member of New Jersey's thriving food processing industry, Campbell Soup Company is doing its part to reduce food waste and fight hunger in the community