Producers associated with the "Made with Jersey Fresh" logo represent the high standards of the New Jersey Department of Agriculture. The program requires food processors to undergo annual inspections, demonstrating the local origins of their ingredients. Producers of value-added dairy products must use milk from New Jersey dairy farms. These farms must adhere to Jersey Fresh standards and be licensed by the Jersey Fresh Quality Grading Program.
Creating processed foods using Jersey Fresh ingredients allows the state's food products to be used year-round and distributed outside the state.
Hundreds of products have been launched. Some of the products in the "Made with Jersey Fresh" program include canned Jersey Fresh tomatoes, tomato sauces, salsa, peach cider, candy with Jersey Fresh honey and a variety of cheese and dairy products made with Jersey Fresh milk.
Eran Wajswol of Valley Shepherd Creamery credits "uniqueness of place" with making his artisan cheeses stand out from the rest. A participant in the "Made with Jersey Fresh" program, Wajswol believes that superior, locally sourced milk is the key to a quality product.
"The pasture that the animals graze on gets transformed into the cheeses," he says. "If you made the same cheese somewhere else, it would be different."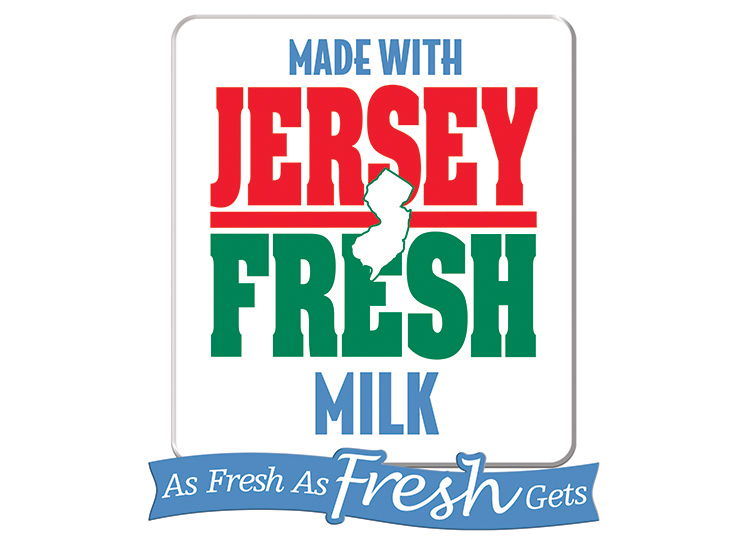 Valley Shepherd Creamery ages its products in local caverns, enabling regional molds to ripen the cheese into a distinctive delicacy. Wajswol combines European practices with local ingredients to create a product he markets to the public, through locations in New Jersey, New York and Pennsylvania. There, the company sells gourmet grilled cheese sandwiches, yogurt and cream cheese, as well as supplying cheese to restaurants in New York.
"Here we are producing world-class cheese consumed in some of the best restaurants in the world," Wajswol says. "We are in New Jersey and we're making it the Jersey Fresh way."
"Made with Jersey Fresh" products, emblazoned with the distinctive logo, can also receive support from Rutgers Food Innovation Center in Bridgeton.
The Food Innovation Center facilitates manufacturing and marketing for small or fledgling food processors and assisted in the launch of the Made with Jersey Fresh logo. The food giant, Campbell's, headquartered in Camden, N.J., is producing a peach salsa using Jersey peaches for the Food Bank of South Jersey to sell as a fundraiser. The company expects the Food Bank to raise at least $100,000 from this effort.