As a kid, Heidi Maybruck remembers milk being delivered to the front porch of her home and a neighboring farmer dropping off the family's eggs each week.
"We knew and respected the hardworking bunch who was growing our food," says Maybruck, who owns and operates Celebrate Local Ohio, a Columbus retail store that specializes in locally made products. "I think we're moving back to that."
In 2013, Ohio Proud, the marketing program that identifies and promotes food and agricultural products that are made and grown in Ohio, celebrates 20 years. Maybruck's business is just one of almost 500 partners in the ever-growing program.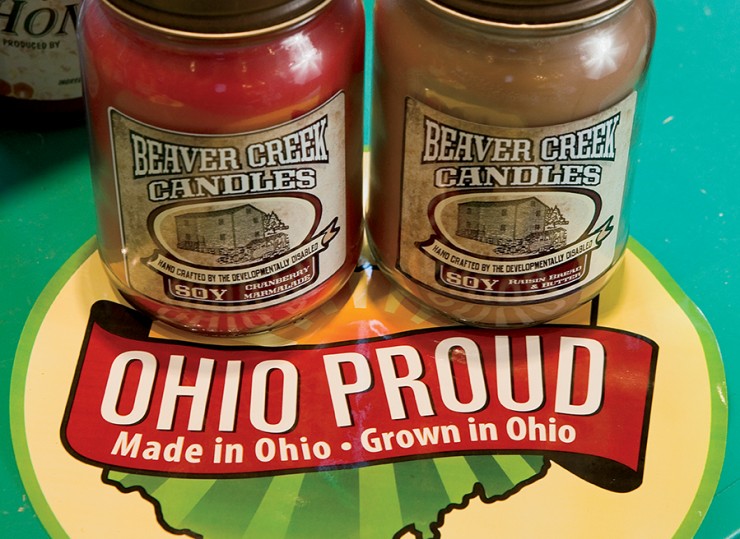 Ohio Proud was founded in 1993 to create awareness for consumers while increasing sales of Ohio-grown products.
"It was a way for consumers to put a face with who is growing and making their food," says Lori Panda, Ohio Proud's senior program manager. "People want to make that personal connection to their food."
A Local Phenomenon 
Maybruck's Celebrate Local Ohio started as a holiday booth at the Easton Farmers Market in 2010. But through popularity and the support of Panda and her team at Ohio Proud, the booth soon moved to a storefront in the Easton Town Center.
"Ohio Proud gave us the marketing backing that we needed to get started," Maybruck says. "We had full use of the logo – which we proudly boast on our storefront now – bags, newsletters and a presence on their website."
Maybruck credits Ohio Proud for helping grow her business into a small business incubator of its own for entrepreneurs trying to promote their locally made products.
"We represent more than 220 small businesses in our store, and we're always growing," Maybruck says. "That's something we couldn't have done without Ohio Proud's support. They take the next step to really help businesses like mine get off their feet."
Supporting Local Growers
To become a member of the Ohio Proud program, businesses must have a product that is at least 50 percent raised, grown or processed in the state.
For a $25 annual fee, these businesses get unlimited use of the Ohio Proud logo, mentions in quarterly program newsletters and a listing on the Ohio Proud website, www.ohioproud.org, which boasts an interactive database of local producers searchable by product category, county or business name.
"Our website creates visibility for our Ohio Proud Partners to consumers and the restaurant and retail industries," Panda says.
Partnerships with the Ohio Growers Association, the Ohio Restaurant Association and Ohio State University Extension also help to build a network between producers and consumers.
"That's the beauty of the whole thing," Maybruck says, "the give and take of it all. Businesses like mine support Ohio Proud by joining and by promoting the program, and then Ohio Proud supports us by connecting us to each other and to consumers."
Celebrating 20 Years
Twenty years after the program's inception, Ohio Proud continues to grow every day. Part of that growth means continuing to develop creative programming and marketing campaigns to serve "its diverse membership.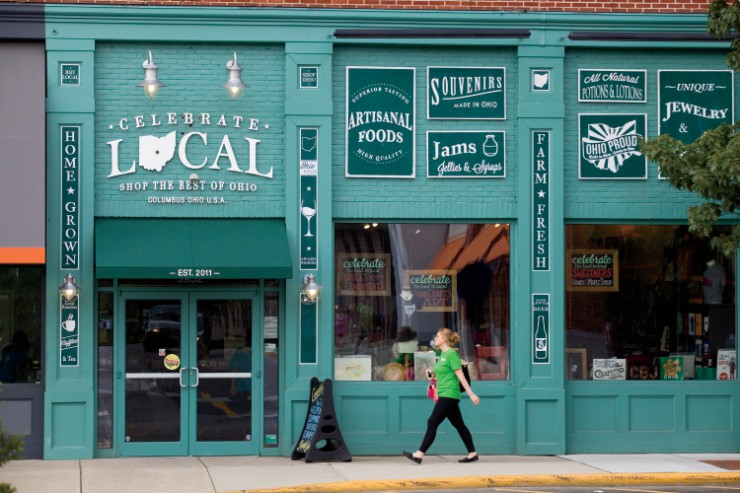 "When you have the diversity that we have in the program, you always have to get a little creative with what services you provide," Panda says. "We have to be able to cater to food processors, meat processors, and fresh fruit and vegetable producers all the same."
As the interest in eating and buying local continues to grow, Ohio Proud is growing as well. The program now has a blog and a Pinterest page to connect consumers to local products.
With its newly revamped logo in time for the 20th anniversary, Panda says Ohio Proud will soon extend to independent restaurants to help promote those that feature locally grown ingredients.
"Local is a buzzword right now," Maybruck says. "This generation wants to know where their food is coming from; they take pride in knowing these things. Ohio Proud helps make that connection, and then our job is to give this back to the consumer."