To get an idea of how much the agriculture industry affects the lives of Oklahomans, consider chickens. These would be chickens processed at the Tyson Foods Inc. processing plant in Broken Bow, Okla.
In business since 1970 and operated by Tyson since 1986, the facility is part of a complex that also includes a plant 40 miles away in Grannis, Ark. The Broken Bow facility has approximately 1,700 employees and processes 1.3 million birds per week to produce more than 7 million pounds of fresh poultry.
Its extensive operation involves 200 family-owned poultry farms with nearly 900 total houses for production. The complex maintains a broiler hatchery, feed mill in Craig, a live bird-hauling operation, two truck shops and a broiler/breeder management staff. In the last year, Tyson Broken Bow has purchased more than 3.75 million bushels of locally grown grains for feed production.
"The Grannis/Broken Bow Complex is an integral part of the local agricultural community," says Derek Baucom, complex manager. "Through our contract family farm relations, local grain purchases and involvement with local agricultural organizations, we work to promote and grow the agricultural community."
Indeed, just as the Broken Bow operation directly and indirectly touches the lives of residents statewide, so does the agriculture industry in general.
Direct and Indirect Effects
The agriculture industry represents much more than just the farmers and ranchers who produce food and fiber.
"As an industry, agriculture itself is going to create jobs for farmers, laborers and ranchers to generate commodities," says Dr. Dave Shideler, assistant professor in the Department of Agricultural Economics at Oklahoma State University. "But it doesn't operate in a vacuum. Those farmers and ranchers are going to be connected to manufacturing – for example, energy sectors or wholesale and retail trade – to the extent that they have to buy inputs to produce those commodities, everything from seed and fertilizer to equipment and fencing."
A portion of the indirect impact from agriculture creates what Shideler calls an induced impact, which can basically be seen as positive economic factors resulting from success in a business.
"It relates to the fact that when farmers and ranchers sell their commodities, they generate income and then turn around and spend that income on things like cars, furniture and clothing," Shideler says. "Or they might invest some of that money in other businesses. So the induced impact is about capturing that household income. That also creates an economic stimulus effect."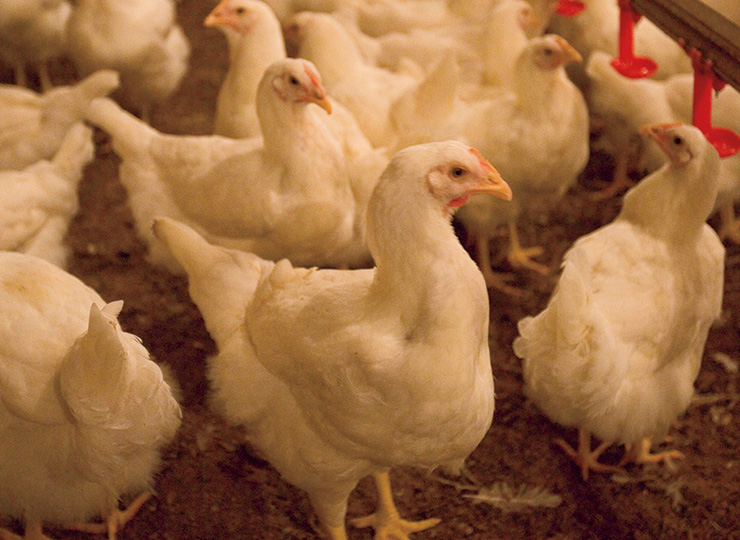 Impressive Numbers
Shideler was part of a team from the Oklahoma State Department of Agricultural Economics that released a study a few years ago showing agriculture's contribution to the state's economy. Using statistics from 2008, the study showed that agriculture-related services directly contributed 138,124 jobs and more than $4.3 billion of gross domestic product to the state's economy. Indirectly, agriculture led to an additional 27,692 jobs and $2.7 billion in revenue, and its induced impact resulted in 22,478 jobs and $1.4 billion.
Overall, agriculture contributes more than 188,000 jobs and more than $8.5 billion in gross domestic product to Oklahoma. It is believed that the state's economy would lose 1 in 12 employees if agriculture did not exist in Oklahoma.
Weather Impacts
The recent drought across the state has adversely affected portions of agriculture's impact on the economy, particularly the cattle industry. However, wheat had a record year for production in 2012, according to Shideler.
And business continues to be strong at Tyson Foods in Broken Bow.
"We have increased our local grain purchases by 30 percent in the last two years, while also continuing to expand our presence with family farmers to produce broilers for our company," Baucom says. "The Broken Bow Complex continues to work to provide growth capabilities for all of the local agricultural community."
Making an Impact
Along with Tyson Foods Inc., Oklahoma is home to a number of other major agricultural companies, providing a positive impact to the economy:
Seaboard Farms, Inc.
Advance Foods Company
Henderson Coffee
Bama Companies, Inc.
TLC Florist and Greenhouses Inc.