Learn how to make almond biscotti to share with friends or enjoy with morning coffee.
Summery chicken salad with a chow mein noodle crunch.
Bok choy and ramen noodles add Chinese flair to this salad.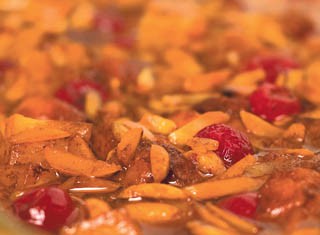 Combine sliced peaches, sliced pears, apricots, pineapple and more for a sweet, fruity dish.
Light sour cream and low-fat cream cheese allow for a healthier approach to fruity coffeecake.
This shortbread cookie recipe calls for almond flour and is decorated with almond slivers.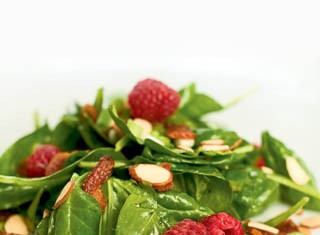 Enjoy this classic spinach salad with bacon crumbles and a sweet raspberry dressing.