Home
Tags
Apricot preserves
This sweet, fruity glaze is perfect for a city ham.
Fire up the grill for a twist on the baked apple with a sweet creamy, fruity filling.
These tasty popcorn squares featuring tart cherries and apricot preserves are perfect for your next bake sale.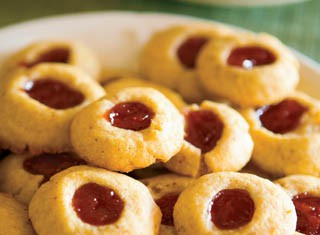 A gorgeous and delicious cookie with a nutritional benefit. Each cookie is one-half whole grain and contains the antioxidant Vitamin E.