Change the reputation of fruitcake with these delicious cookie-like dessert bars.
These sweet apricot thumbprint cookies are perfect for your next party or shower.
This cookie is so packed with fruit, nuts and fiber that it leaves power bars in its dust.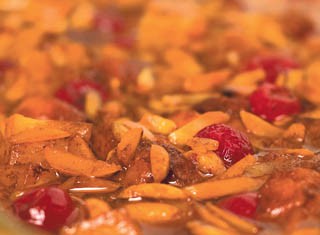 Combine sliced peaches, sliced pears, apricots, pineapple and more for a sweet, fruity dish.