Fresh herbs combine with Greek yogurt for a cool, tasty dip.
The flavors of fall meld in this Southern salad.
Fried sweet potato skins give a perfectly crunchy texture to this salad.
Quick, simple and effective, Mason jar salads are perfect for a picnic or packed lunch.
Tried and true pesto is made with lots of basil and pine nuts with olive oil, Parmesan, and garlic, but for these recipes, basil is exchanged with another dark leafy green, and expensive pine nuts are substituted with other kinds of nuts.
Crunchy walnuts, creamy goat cheese and juicy pears combine to give this salad great flavor.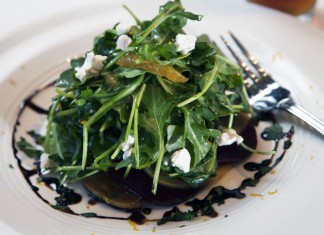 Find out more about this this springtime green.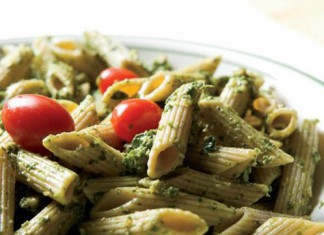 Combine in-season spinach leaves with peppery arugula and walnuts for an earthy, less oily version of pesto.