Stuffed with spinach, bacon and mushrooms, this quesadilla recipe is perfect as an appetizer or entree.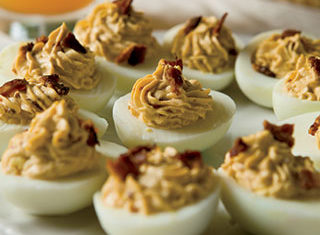 Chipotle chile peppers and paprika add a spicy kick to classic deviled eggs.
Try a new twist on a classic BLT – in pizza form!
A warm, flavorful bacon dressing enlivens a healthy side salad.
Just about anything tastes better with bacon, so wrap it around healthy fruit such as dates. The sweetness of these nutrient-rich fruits combines with the saltiness of the bacon for a simple crowd-pleasing appetizer.
Get your loaded baked potato in casserole form with this recipe that piles on all the fixings – sour cream, chives, cheese and bacon – into one dish.
This savory cookie is full of pleasant surprises like bacon and sorghum. Serve it as you would crostini with crackers and cheese, or let it stand on its own.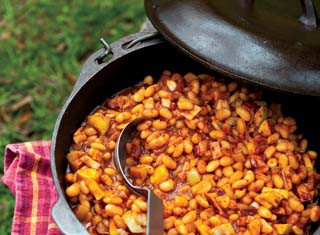 Sweet onions, tart Granny Smith apples, savory bacon and pure maple syrup makes this recipe stand out from your average baked beans.