Has pumpkin reached bacon-level popularity? A recent article suggests that the orange-colored gourd is close.
Impress your friends with these tasty popovers featuring sweet apples and salty bacon.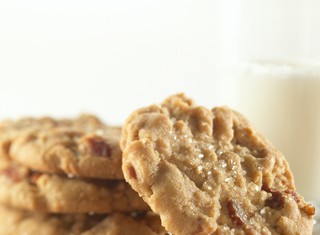 The perfect combination of salty and sweet, these bacon and peanut butter cookies are an impressive food gift.
Personal chef to Tennessee's first-family shares his favorite local Tennessee products.
Browse our recipe roundup featuring breakfast recipes for Christmas morning, both sweet and savory.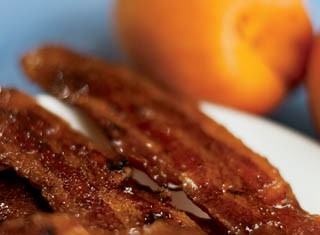 Last week, the Chicago Mercantile Exchange laid to rest a 50-year-old tradition: trading pork-belly futures, aka bacon.
The bacon craze goes way beyond breakfast. From chocolate-covered bacon to bacon dental floss, we offer a roundup of all things bacon.
Tender turnip greens get a spicy kick from poblano peppers, along with savory bacon, onions and pine nuts.