From truffles and caramels to sweet breads and cookies, check out 10 of our favorite homemade food gifts that everyone on your list will love.
Any Thanksgiving celebration would be incomplete without a few delicious pies on the dessert table.
Host a holiday cookie swap this season for a fun and festive way to get some new recipes.
It seems like there are more types of alternative flours available than ever before, which makes the baking aisle a pretty confusing place these...
Are you intimidated by baking homemade bread? Get some of our top-notch tips. From preparation to baking and storage, we'll guide you through the process.
The pungent flavors of goat cheese and rosemary combine in this low-sugar muffin recipe that's perfect for breakfast or a snack.
Find out the difference between butter and margarine and some of the answers to common questions surrounding the products.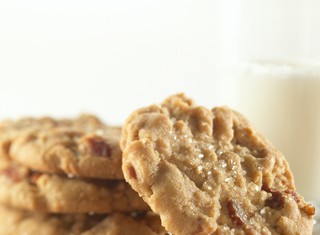 The perfect combination of salty and sweet, these bacon and peanut butter cookies are an impressive food gift.