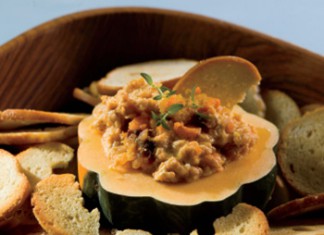 The flavors of fall – including roasted winter squash and sweet potatoes – are packed into this chunky, creamy dip, perfect for Halloween and Thanksgiving.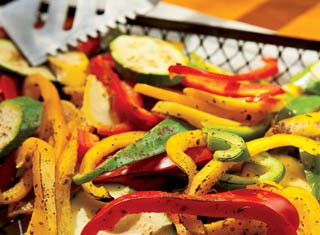 Fire up the grill for fresh vegetables. This recipe is so versatile you can use any combination of veggies you find available.
Try watermelon instead of tomatoes in this delicious classic appetizer.
Lycopene-packed tomatoes take center stage in this dish, with cilantro, balsamic vinegar and onion enhancing their flavor.
Simple and delicious, these healthy grilled pork chops will be a new family favorite.
This easy spinach salad recipes pairs tart blackberries with goat cheese. The spinach wilts when covered in a sweet warm balsamic dressing.
Fresh lettuce is flavored with grapefruit, oranges, avocados and a white balsamic vinaigrette.
Drizzle our sweet and tangy balsamic vinaigrette on your favorite salads or use as a marinade.