No more sticky fingers. Serve your BBQ chicken Cobb salad-style by topping chopped lettuce with beautiful layered rows of cheese, beans, corn and tomatoes.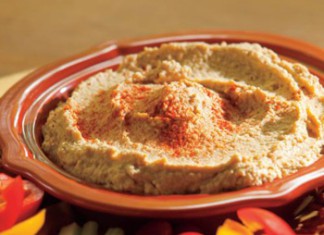 Give traditional hummus a spicy kick with chili powder and cayenne pepper in this crowd-pleasing recipe.
Give grilled baby back ribs a sweet, nutty kick with this tasty cookout recipe.