Fresh zucchini takes the place of pasta in this summer salad.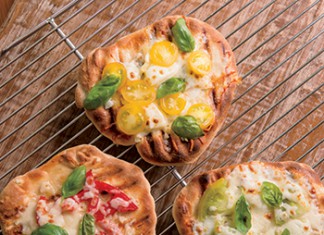 Colorful tomatoes and mozzarella cheese are highlighted by fresh basil in this perfect summer pizza recipe.
Have more basil growing in your garden than you know what to do with? Learn how to freeze fresh pesto to make your basil harvest go further!
Healthy and delicious, this summer side dish will disappear fast.
Skip carryout and build your own delicious New Orleans-inspired muffuletta. The olive salad truly takes it up a notch.
Everyone is sure to love cheesy pesto shells.
From flowers to herbs, these scented plants will be the perfect addition to your garden.
Sweet corn gets a flavorful kick from fresh parsley, basil and cayenne pepper.