Beef farmer John Mitchell discusses how he cares for his animals, why he decided to turn to city farmers markets and what life is like for today's farmer.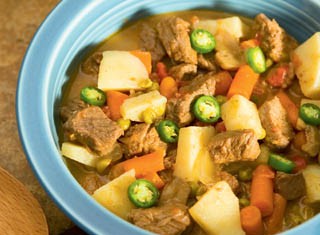 This beef stew recipe combines flavorful green chilies, ginger and top sirloin steak to create an impressionable meal.
Take your beef stew up a notch with this fancy bourguignon, complete with bacon.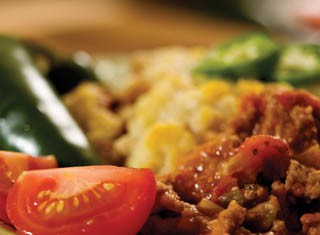 Add some Southwestern flair with this spicy dinner of beans, corn, ground beef and tomatoes.
Spice up your steak with a sweet ginger soy sauce.
This easy dish delivers great flavor with little fuss.
Tried and tasted for more than 40 years, this recipe calls for V8 Juice and ketchup.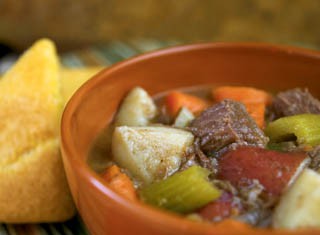 Chuck roast and a variety of spices add flavor and appeal to this wintertime favorite.