Michigan's craft beverage producers partner with local farms across the state, incorporating freshly grown ingredients into their signature drinks.
When Proof Brewing Co. debuted in March 2012, it marked a milestone in Tallahassee's local craft beer scene as the first brewery in Florida's capital city.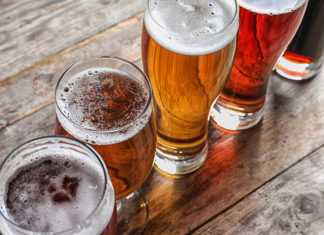 Learn about 10 awesome farm-to-pint breweries across the United States that are sourcing local ingredients for their beers.
Hearty and flavorful, this stew is served best over creamy mashed potatoes.
Discover our top 10 list of craft beer cities around the U.S. that you should visit right now.
Farmers find fresh ways to contribute to the state's growing craft beer and distilling industries.
Seasonal flavors like cranberries and onions amp up the flavor of filling beef stew.
Demand for hops grows as the Montana craft beer industry expands.