Simple grilled chicken thighs are topped with a sweet-spicy blueberry salsa for a tasty summer meal.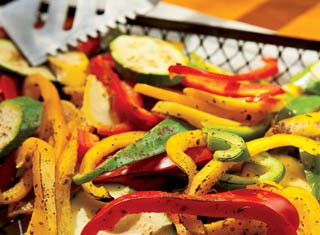 Fire up the grill for fresh vegetables. This recipe is so versatile you can use any combination of veggies you find available.
Toss summer herbs and veggies with olives, artichokes, feta and a shallot vinaigrette for a fresh pasta salad.
Try this twist on traditional salsa using sweet corn, flavorful black beans and a tangy lime and cilantro dressing.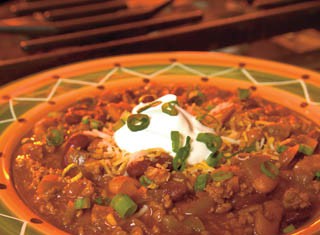 A classic, no-fuss chili recipe that gets down to the basics- pinto and kidney beans, savory garlic, pungent onions and sweet bell pepper.
A cold pasta salad, this dish is perfect for your next picnic.
This recipe for a slaw made from greens and fresh veggies is both tasty and chock-full of vitamins and minerals.
Did you know that red bell peppers are better for your health than their green, yellow and orange cousins?