Combine frozen and fresh veggies with flavorful herbs for a simple, healthy one-dish vegetarian dinner or flavorful side dish.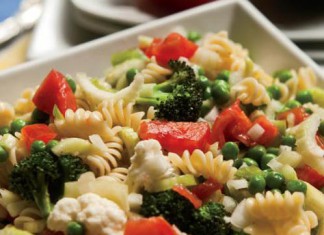 This sweet yet savory pasta salad calls for rotini noodles, fresh vegetables and a sweet cucumber vinaigrette.
Use produce from the farmers market – or your home garden – with this flavorful and fresh-tasting pasta dish.
This recipe for a stir-fry can utilize myriad fresh spring and summer vegetables. Be flexible with what's available and in season at your market.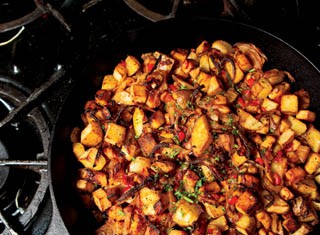 An unusual breakfast idea is turkey hash, where you sauté leftover turkey with potatoes and top it with a fried egg.
Try this chili recipe from the tomato experts at Red Gold.
Red pepper adds zest to this savory breakfast casserole.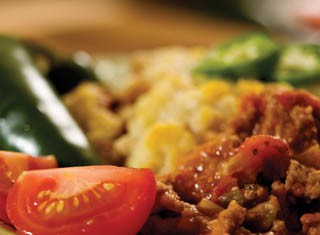 Add some Southwestern flair with this spicy dinner of beans, corn, ground beef and tomatoes.