Have more fresh fruit than you can use right now? No need to let it go to waste. Find out how to freeze eight types of fruit with these easy methods.
Liepold Farms in Boring, Oregon has five generations of family working together.
Experience up to 50 U-pick farms along the infamous Jelly Making Trail.
Greg Zwald admits that he knew little about agritourism when he decided to take on a new challenge in 2012. What the former dairy...
State's berry farms shipping more of nature's sweet treats.
Instant coffee adds a flavorful boost to sweet chocolate custard.
Ideal conditions boost Oregon's berry industry.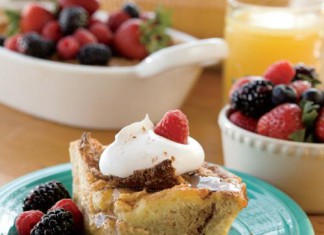 Prepare the batter for this simple french toast recipe the night before, and just bake the casserole in the morning before topping with berries, syrup and whipped cream.