Make dinner fun with a do-it-yourself hot potato bar.
No more sticky fingers. Serve your BBQ chicken Cobb salad-style by topping chopped lettuce with beautiful layered rows of cheese, beans, corn and tomatoes.
Fresh grilled corn mixes with other delicious veggies in this colorful salad.
Hearty and flavorful, serve this soup with a dollop of sour cream.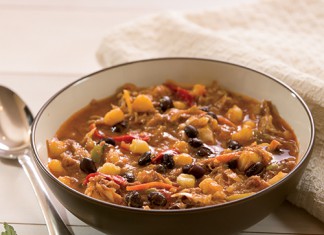 Give life to leftovers! Combine leftover barbecue with veggies and spices for a zesty, hearty soup.
Get a taste of the islands with this Caribbean-inspired salad featuring pork roast and fresh mangoes.
A traditional Mexican dish, Migas is made with eggs, black beans and cheese. An easy meal that can be made in no time!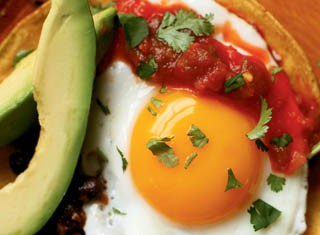 Give breakfast a south-of-the-border twist by topping fried eggs with black beans and salsa served on a warm corn tortilla.