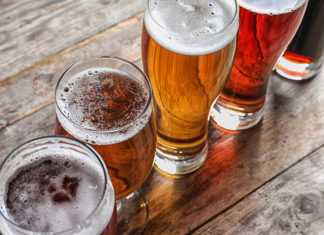 Learn about 10 awesome farm-to-pint breweries across the United States that are sourcing local ingredients for their beers.
Raise a glass to New Mexico's craft beverage revolution.
Farmers find fresh ways to contribute to the state's growing craft beer and distilling industries.
Connecticut breweries are on the rise, increasing local hops production and benefitting the state's ag community.
Demand for hops grows as the Montana craft beer industry expands.
Oregon farmers collaborate with Japanese farmers where they find inspiration for fresh, new ideas.
Liquid arts is on the rise in Colorado with craft beers, ciders, wines and distilled spirits gaining more popularity.
Virginia's agritourism trails highlight the state's agriculture industry.