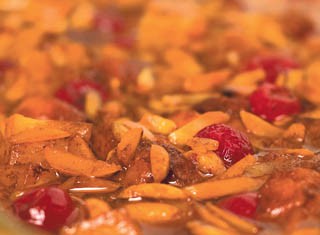 Combine sliced peaches, sliced pears, apricots, pineapple and more for a sweet, fruity dish.
Try your hand at this company-worthy, beautifully sliceable meatloaf. It's like mom used to make, only better.
This is delicious on salads, especially fish or chicken salads. You can also marinate chicken or fish in this mixture before cooking.
A spirited topping to glaze your holiday ham.
Combine two favorite ingredients – brown sugar and chocolate chips - for an unforgettable cookie.
America's favorite cookie with its signature crisp edges and chewy centers, but also with lowered fat and fewer calories.