This no-cook summer corn chowder is a slightly chunky, grainy-textured soup due to the corn. If you like creamed corn, it'll remind you of that.
Forgot to buy buttermilk? Here's an easy substitution for buttermilk using regular milk and another ingredient you probably have on hand.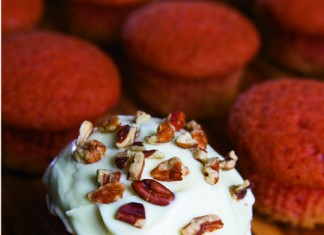 You can't go wrong with red velvet cupcakes, topped with a fluffy crown of cream cheese frosting, an elegant addition to any party spread.
This recipe combines classic homemade Southern biscuits with sweet potato casserole.
Try this apple pancake when you're hosting a houseful – it's both a crowd-pleaser and dietitian-approved.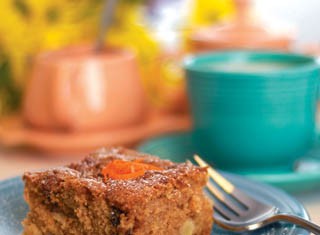 Prepare this apple-cinnamon coffeecake at night and pop it in the oven the next morning for a breakfast treat.
A Southern favorite, cornmeal-crusted fried green tomatoes are perfect for a light lunch or as a side to a home-cooked dinner.
This cinnamon-rich cake can be a Christmas treat or enjoyed any time of the year.