Home
Tags
Butternut squash
Fall ingredients including butternut squash, cranberries and pears are featured in this filling salad.
Simple and delicious, roasted squash is perfect as a side dish or on top of a fall salad.
Traditional ratatouille gets a winter spin with seasonal veggies.
This filling and tasty casserole features seasonal butternut squash, Italian sausage and Parmesan cheese.
Celebrate fall flavors with a simple, delicious dish featuring cauliflower and butternut squash.
Blend two flavors of the autumn season – butternut squash and apples – into a delicious soup recipe, then spice up the dish with curry.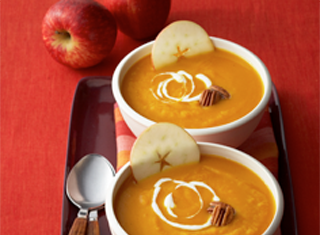 Serve up some fall flavors in this colorful soup featuring butternut squash and apples.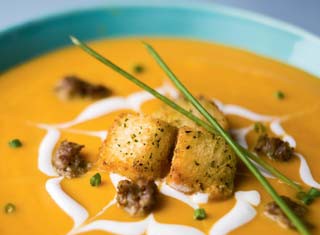 Warm up a cold day with this squash and sausage soup.