Sweet summer blackberries are the star of this three-layer cake.
This stunning caramel cake not only looks delicious, but tastes pretty good, too!
Sweet raspberries and crunchy hazelnuts are featured in this easy, tasty trifle.
The warm, creamy brown sugar topping is just icing on this easy apple cake.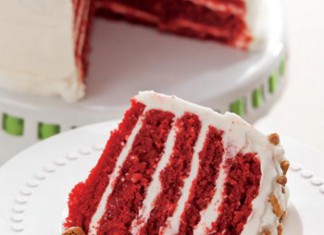 This classic Southern cake stands five layers tall and is topped with a nutty cream cheese icing.
This pink cake with mashed sweetened strawberries and strawberry jello just tastes like summertime.
This delicious white cake, with a subtle almond flavor, was one of Mary Todd Lincoln's specialties.
These tasty peanut butter chocolate cake balls are perfect for parties or food gifts.